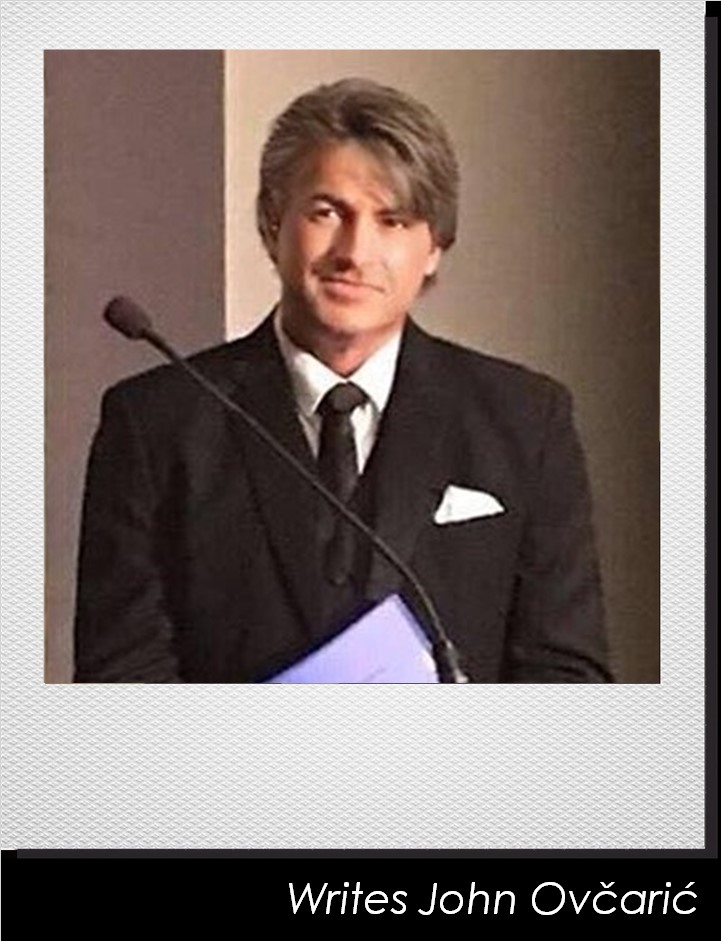 A response to the Melbourne Age article of June 11th, 2023, titled "'Symbols of hate': The lingering afterlife of Croatian fascism in Australia.
50 years and 3 months ago, almost to the date of writing this, the Whitlam Federal Australian Government's attorney General, Lionel Murphy undertook an action against Australia's own Secret Security organisation (ASIO). The true purpose of this action was eventually camouflaged by the question of Croatian motive in this country as opposed to its true intent which was to retrieve any information ASIO was compiling on the activities of the later identified Communist sympathizer, Lionel Murphy himself.
To put this into context, the raid played out as follows.
Murphy, with the help of his advisor Kerry Milte—a former Commonwealth Police official and barrister—gained entry to the Canberra office of ASIO, which was then a regional office, at midnight on 16 March 1973. They located a document which implied that ASIO and "the departments of Foreign Affairs, Attorney-General's and Immigration" had conspired to withhold information from him about Croatian separatists in Australia. Murphy wanted to fly immediately to the ASIO headquarters in Melbourne but was delayed at Canberra Airport for several hours.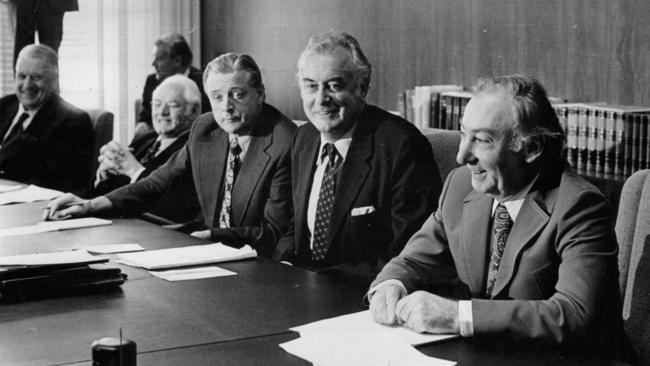 From Right to Left – Lionel Murphy, Geoff Whitlam and Jim Cairns
The Director-General of Security (head of ASIO) Peter Barbour was informed of Murphy's intentions at 5:20am and arrived at the Melbourne headquarters of ASIO at 6:45am. 27 Commonwealth Police officers in plain clothes arrived "with orders to seal all file containers" at 7:40am in order to "preserve and ascertain certain information". Murphy arrived at 9:45am and instructed three officers with "special acquaintance with matters of Croatian terrorism" to assist him while the other officers waited outside.
It was initially reported that ASIO's switchboard had been disabled or interfered with, however the government later denied these reports. Various files were inspected by Murphy and his staff – without the police – until 12:40pm, when the inspecting party left. They replaced original documents but took "Photostat" copies with them.  However, no evidence of conspiracy was found.  Later on the 16th, Murphy explained that the reason for the raids had been the safety of the visiting Yugoslavian Prime Minister.
According to Murphy the press had been alerted to the investigation of ASIO's headquarters by George Negus, who was then Murphy's press secretary. Footage was obtained of Murphy arriving at the building surrounded by plain clothed police officers.
The consequences of Murphy's actions touched every Australian Croat as a result with Minister Jim Cairns going as far as publicly proclaiming under parliamentary privilege that "Every man woman and child proclaiming themselves to be Croats should be deported back to Yugoslavia".
The backlash against Croat's who were consequently painted as Yugoslav extremists who had created a puppet state during WW2 under the name of the Independent State of Croatia, that had no historical justification to exist, and after the fall of their state continued their fight as a terrorist group, rather than a sovereign people, was imbedded in the minds of every Australian as being fact.
Even as a primary school child at the time, the ridicule I and many others experienced would in this day and age be considered racism and violent, what our parents and elderly experienced, and the elderly in particular as they were of an age during 1939-1945 where they could have indeed served in the armed forces, was beyond belief.
Names of Croats, including my father Milan Ovcaric, born 1932 and only 13 at the end of WW2 were listed in major publications such as the AGE as WW2 war criminals, the death threats, phone calls in the middle of the night, and paint bomb attacks on our West Footscray home will never leave my memory of those days.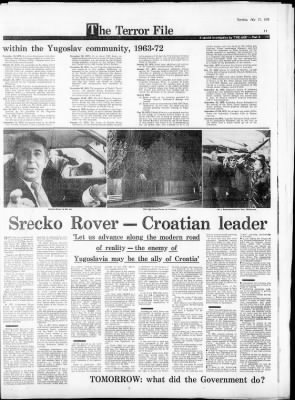 "The Terror File"
The AGE newspaper July 17th 1973 – 11 page report 
What took place privately in the lives of Australian Croats goes mainly unknown, it is a blight on Australian multiculturalism, yet, what transpired in the public arena with litigative proceedings against Croats, unfounded prosecutions such as the case of the Croatian Six who seem near to being resonated in Australian Courts shortly, became monstrous in intent.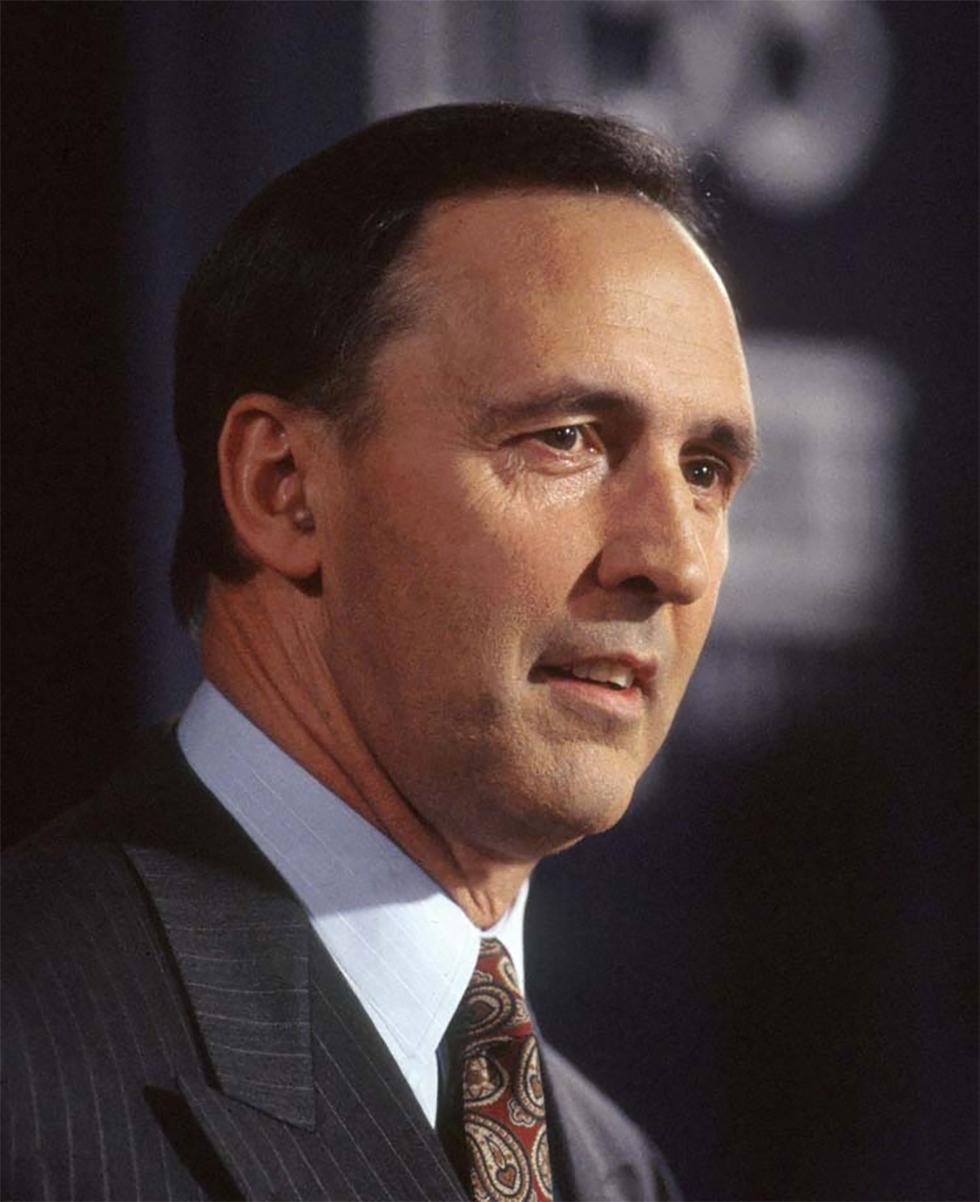 The struggle however seemed well worth it as on the 16th of January 1992, then Labour Prime minister, Paul Keating, almost 20 years after his political predecessors tried to kill the concept of a Croatian state being legitimate in any way shape or form, announced ""Australia has decided to recognise as independent states the former Yugoslav republics of Slovenia and Croatia".
This is the apology we received, recognition for all that we had endured in Australia and at the hands of its leadership, for us it was enough coming from a leader of a party which had attempted to instigate our genocide within the participation of multicultural Australia.
Prime minister Paul Keating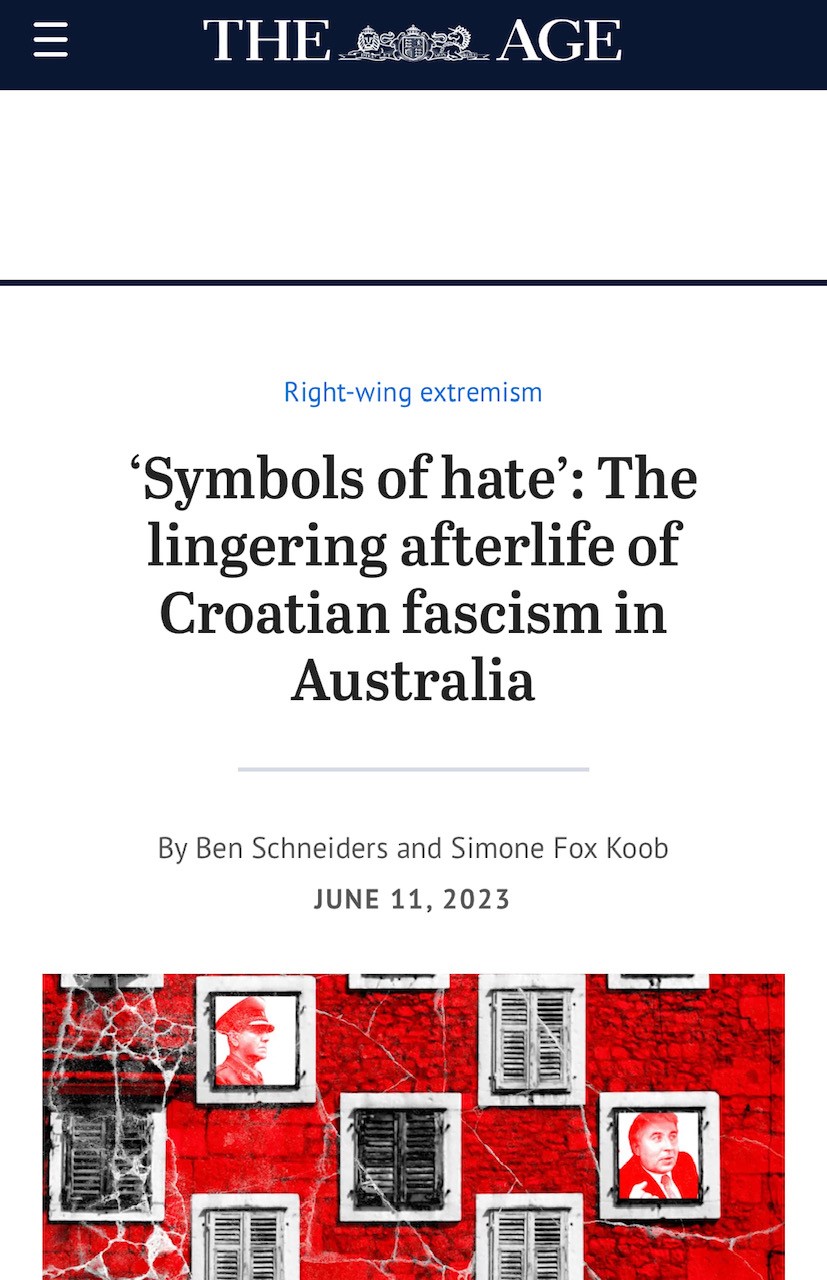 The AGE of Mis-Reason
A key point raised by the AGE newspaper in its article deals with the question and significance of April 10th in the Croatian psyche. How that date seems a recurring date even in the establishment of a Club such as todays Melbourne Knights in 1953 this year celebrating its 70th year.
To understand April 10th as a date in the Croatian timeline, we need to isolate its significance as an end point rather than a starting point in time.
The United States commemorates July 4th, 1776, as political separation of the 13 North American colonies from Great Britain, their day of independence, and this is only one example of points in time, dates, where countless examples of people across numerous nations declared their independence and marked individual dates of remembrance.
In Croatian, the word for independence is neovisnost, on the 10th of April 1941, the Croatian People referred to the day as their Independence Day and rightly proclaimed, the Independent State of Croatia, or "Nezavisna Država Hrvatska" (NDH)
After almost 30 years under the dictatorial monarchy of the Serbian King Karadordevic, who dissolved the Kingdom of Slovens, Croats and Serbs formed after WW1to hold supreme power and authority resulting in the persecution and ethnic cleansing of non-Serbian lands of Croats, Slovens and Bosnians, April the 10th stood and stands to this day as Croatia's first victory in becoming self detirmitive. What transpired on the 11th and onward, indeed for the next 50 years almost to the date is another subject that requires intense re-examination.
Croatia again fell under the yoke of Yugoslavia V2 ruled by Dictatorial Josip Broz Tito, again resulting in the persecution and ethnic cleansing of non-Serbian lands of Croats, Slovens and Bosnians culminating in Croatia and Slovenia's declaration of independence once again.
On the 25th of June 1991, 50 years, and 2 months after our first attempt, the Croatian people under the Leadership of Franjo Tudman again declared their independence, what followed from the 26th onward, again for another 5 years resulted in crimes against Croats and their neighbours of such horrific proportions not seen in Europe since the conclusion of WW2.
Again, these actions against Croats occurred not on Serbian territory, but on sovereign Croat territory perpetuated by Serbian forces who proclaimed themselves as Chetniks, the same Chetniks who were the core of the Karadordevic royal forces of the first Yugoslavia.
April 10th, and June 25th serve a single purpose in each case, dates associated with our declaration of independence which while hard to phantom by non-Croats hold greater significance to Croats than can be imagined, these are dates that celebrate respectively an end to tyranny suffered by Croats. "Dan Nezavisnost" Independence Day are what both are recognised as.
Croatians in Australia
So which Croats form the backbone of our representation in Australia? While Croats had arrived in this country as early as the gold rush days of 2 centuries ago, the greater majority of families who settled here are those post WW2 and into the early 1970's.
These families went on to form communities that were never adverse to assimilating into mainstream Australian society, we as a people established, churches, community centres, schools, industry and commerce, and yes, sporting associations, and while there is no question that within these communal structures existed political consensus, driven in the main by the genocide committed upon our culture post WW1, and then again after May 12th 1945.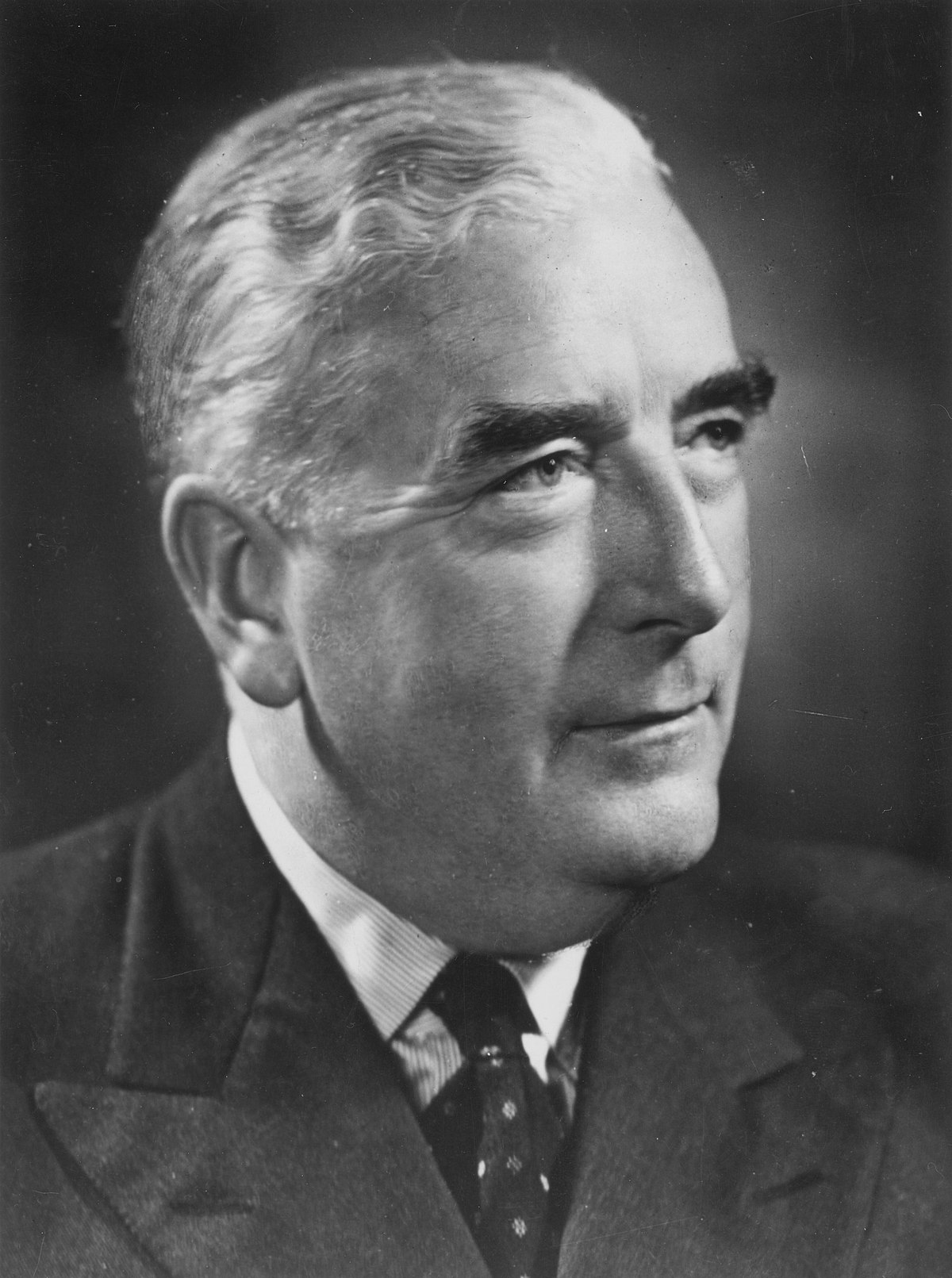 A vast majority of Croats up until the late 1960's had not entered this country as Visa holders but rather as political refugees, this is an important fact, the Menzie's Government fresh in power post WW2 had an in depth understanding of what Croats had lived through and the gates were opened to us as a result,  the same occurred in the United States and Canada, these governments were not naïve and were well aware what happened under their watch when the British 8th army sacrificed 1,000,000 refugee Croats under their guard in Austria in May 1945 handing them over to Tito's killing squads and eventual liquidation resulting in 1,700 mass graves that till this day are an inconvenient truth to the failure of the allied forces.
Croats did not join nor lead Fascist groups in Australia nor for that matter did we identify with known extremist groups, the Communist elements, such as Lionel Murphy and the Australian Communist Party however kept great ties with Yugoslavia's Communist regime which time has illustrated and proved that coercion had taken place with a power that had gained influence in the Australian political establishment here. We did support in the main the Conservatives political parties at first but also became strong supporters of the Australian left also, we became ultimately the flock of the Roman Catholic faith in Australia, our churches always fell under the direction of the Australian arch diocese, and through all the years, unless for political gain or teachery, Croats were never identified as extremist.
In 1973, Journalist Les Shaw released the book "Trial by slander" which exposed  the Anti-Croatian Campaign in Australia and provided a background to the Independent State of Croatia. While his attempts to unravel the web of deceit based on true investigative journalism dates back 50 years, its seems that his contemporary peers in the media are happy regurgitating innuendo based on 70 years of anti-Croat and pro-communist propaganda created by a regime that died a righteous death in 1991 but left a trail of carnage that to this day still lingers.
So, a group of immigrants, after a church service to remember those that gave them their first taste of independence, who had lived through the terrors of WW2 and many who had survived the death marches post May 12th 1945 made a grievous mistake (Sarcasm) by choosing the 10th of April 1953 as the date they formed a "Football Club" that produced the greatest number of Australian International caps in Australian Football.
To prove just how influential were the Yugoslav Secret Service arms of the former Yugoslavia, and its remnants that today occupy key positions in the Government and security services of the modern Croatian state, we only need to look at one source mentioned and quoted in the article presented by The Age. Journalist Mark Aarons.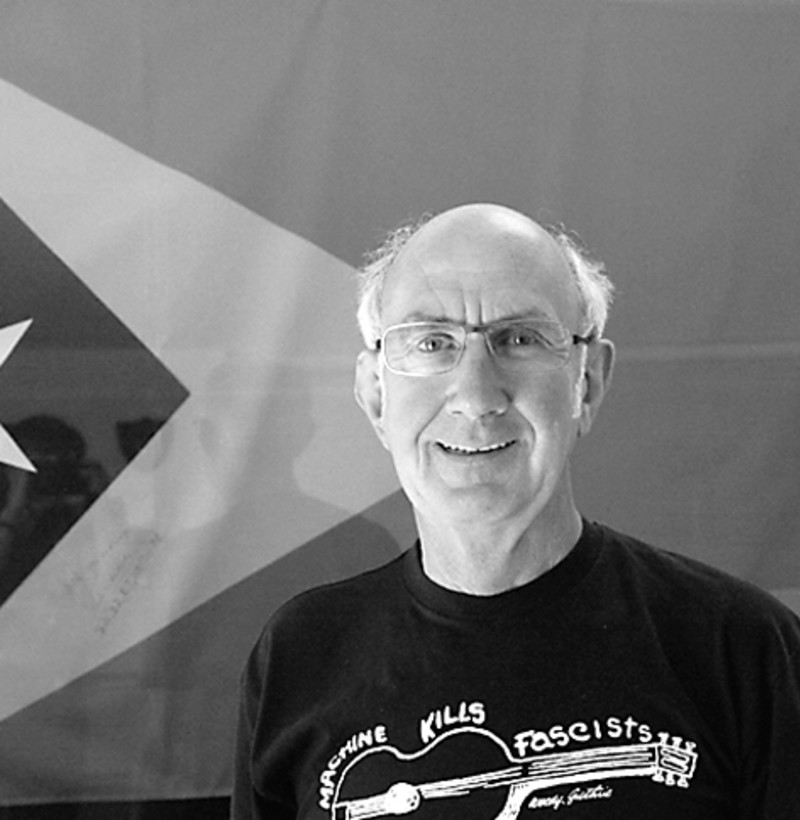 Who is Mark Aarons ?
Mark is the son of the late Laurie Aarons, former secretary of the Communist Party of Australia. Consequently Laurie Aarons (Marks Father) was the son of Sam Aarons, a leading member of the Communist Party during and post WW2 and a veteran of the Spanish Civil War.
Mark Aarons was also a member of the Communist Party of Australia from 1969 to 1978, and a Young Communist organiser in 1977.
                       Mark Aarons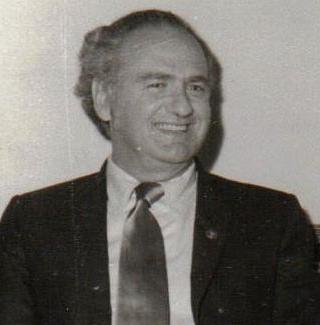 Marks activism started at North Sydney Boys High School in the mid-1960s, organising students to protest the Vietnam War. His 1986 ABC radio documentary series Nazis in Australia prompted the Bob Hawke government's inquiry into war criminals and formation of Special Investigations Unit.
Mark Aarons contends that right-wing authoritarian regimes and dictatorships backed by Western powers committed atrocities and mass killings that rival the Communist world, citing examples such as the Indonesian mass killings of 1965–66 and the killings associated with Operation Condor throughout South America, And where is Mark Aarons place of residence? Senj on the Croatian coast.
 Laurie Aarons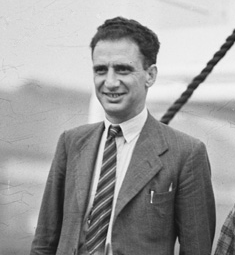 Any legitimate Australian journalist would have asked themselves what level of credibility can be given to an individual that on the one hand wishes to crucify Australian Croats who have always been staunch anti-communists, yet lives on the Croatian Coast?
It is well known among Australian Croats, and Croatian Nationals that Mark Aarons has and still maintains strong links and associations to ex-communist regime identities who still hold influential positions within the Croatian Government and its organs. So even referencing a third generation Australian Leader with the former Australian Communist party brings their opinion into speculation.
 Sam Aarons
To drive home this point, we only need to read what Gerard Henderson wrote in review of Aarons proteges book "The Twentieth Man" written by Tony Jones in 2018. The title of Henderson's review was appropriately named.
"TONY JONES RE-RUNS THE LEFT'S 1970s SECTARIAN ATTACK ON CROATIAN AUSTRALIANS"
Henderson states,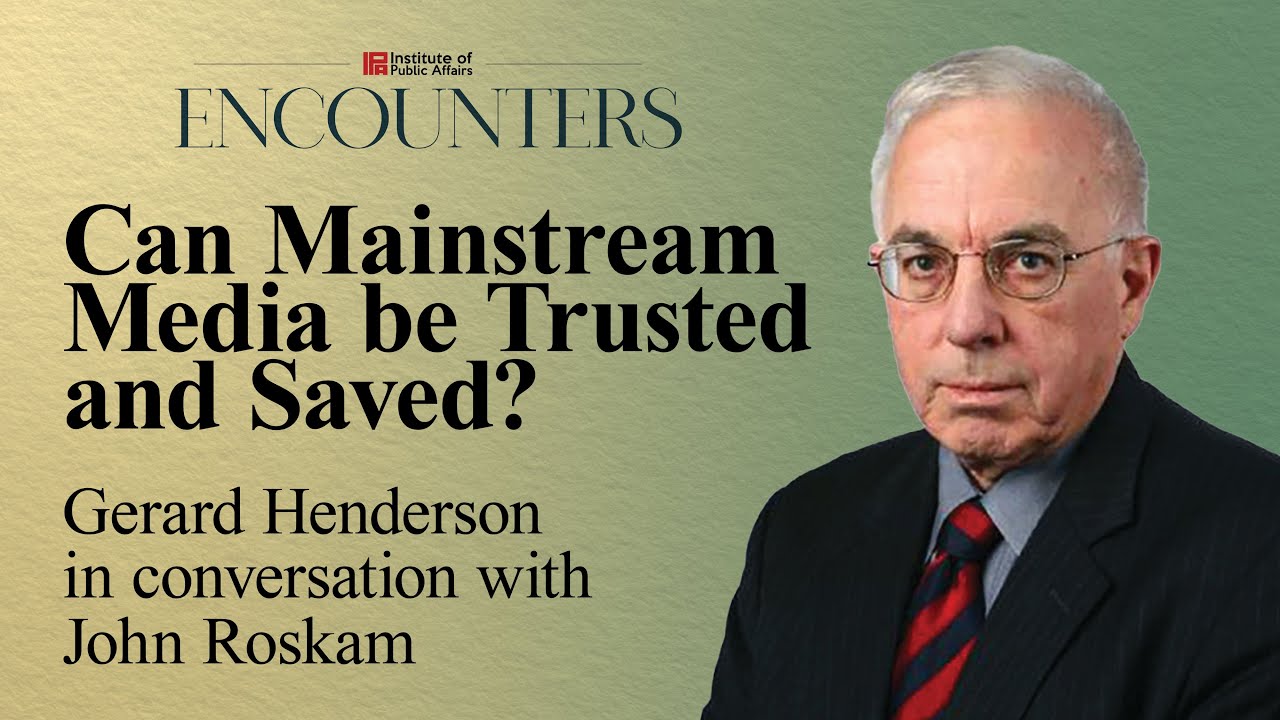 "The raids in Canberra and Melbourne were a disaster.  No evidence emerged to support the Milte/Murphy conspiracy theory that ASIO was covering up Croatian extremists in Australia or placing the Yugoslavian prime minister's life in danger. Moreover, Murphy was ignorant of the fact that ASIO was – and remains – an intelligence gathering entity.  The principal task of protecting visiting dignitaries was – and remains – the responsibility of the Commonwealth Police Force (now the Australian Federal Police).
On arriving at the ASIO office in Canberra, the trio first checked the organisation's personal file index to see if ASIO held files on them. It didn't.  This demonstrates the paranoia of Murphy and his fellow conspiracy theorists with respect to ASIO.
The evidence suggests that Milte was a fantasist.  Not the best source for an author to rely on for a work of fiction that is supposed to be based on "real events".  Another influence is the former Communist Party of Australia member Mark Aarons, who was an investigative reporter for the ABC at the same time he was a CPA operative.
According to the author, his "dear friend" Mark Aarons set him "on the historical course this novel follows".  Mark Aarons is the son of former CPA national secretary Laurie Aarons (1917-2005) who was a supporter of the Yugoslavian communist dictator Josip Tito (1892-1980).  As readers of Mark Aarons' The Show: Another Side of Santamaria's Movement will be aware, Aarons has also thrown the switch to conspiracy theories on occasions"
So, the Aarons clan displayed at the very least, support toward the Tito Yugoslav regime, he was a CPA "Commonwealth Police of Australia" operative while being a communist party member, Kerry Milte, Murphy's advisor was connected to Aarons, and the "Official" premise of the raid was a cover story to secure any material which ASIO had collected regarding the activities of Murphy who was a known communist.
The premise however suits Aaron's narrative and the use of a minion like Tony Jones to write a distortion he claims is neither fictional nor factual, well you're either pregnant or you're not, which one is it Jones? Was the AGE article yet another vehicle used for his devices?
Srecko Rover
The Melbourne Croatia soccer club of 1953, now more commonly known as the Melbourne Knights, was formed in a small weatherboard house in the Melbourne west suburb of Footscray, there is no question as to its genesis, however Srecko Rover was not a founding father nor at any time held any executive role in the club from that day until his passing.
However, mere mention of Rover builds credibility around the articles premise that the Croatian community built a sporting club with an aim of conducting some type of gorilla campaign within the fledgling Australian sport of soccer. Indeed, this was picked up by satirist Billy Birmingham in his 12th man skit of the Australian Mens National Soccer team whose names all ended in "ic" except for a foreign player when he states, "Passes to the substitute Smith, I hope I've pronounced that correctly".
This one comical skit showed just how far recognition for Australian players of the round ball and of Croatian descent, products of clubs such as Melbourne Croatia and Sydney Croatia had added to the multicultural fabric of Australia.
At this juncture in time however, when some 25 plus clubs are vying for some dozen positions in the new National second tier division, an article with such misrepresentations could cause irreparable damage once again to two clubs in the throws of application to enter the competition. The question must be asked is this a motive for the article, and if so by whom?
Flags, Flags, everywhere Flags.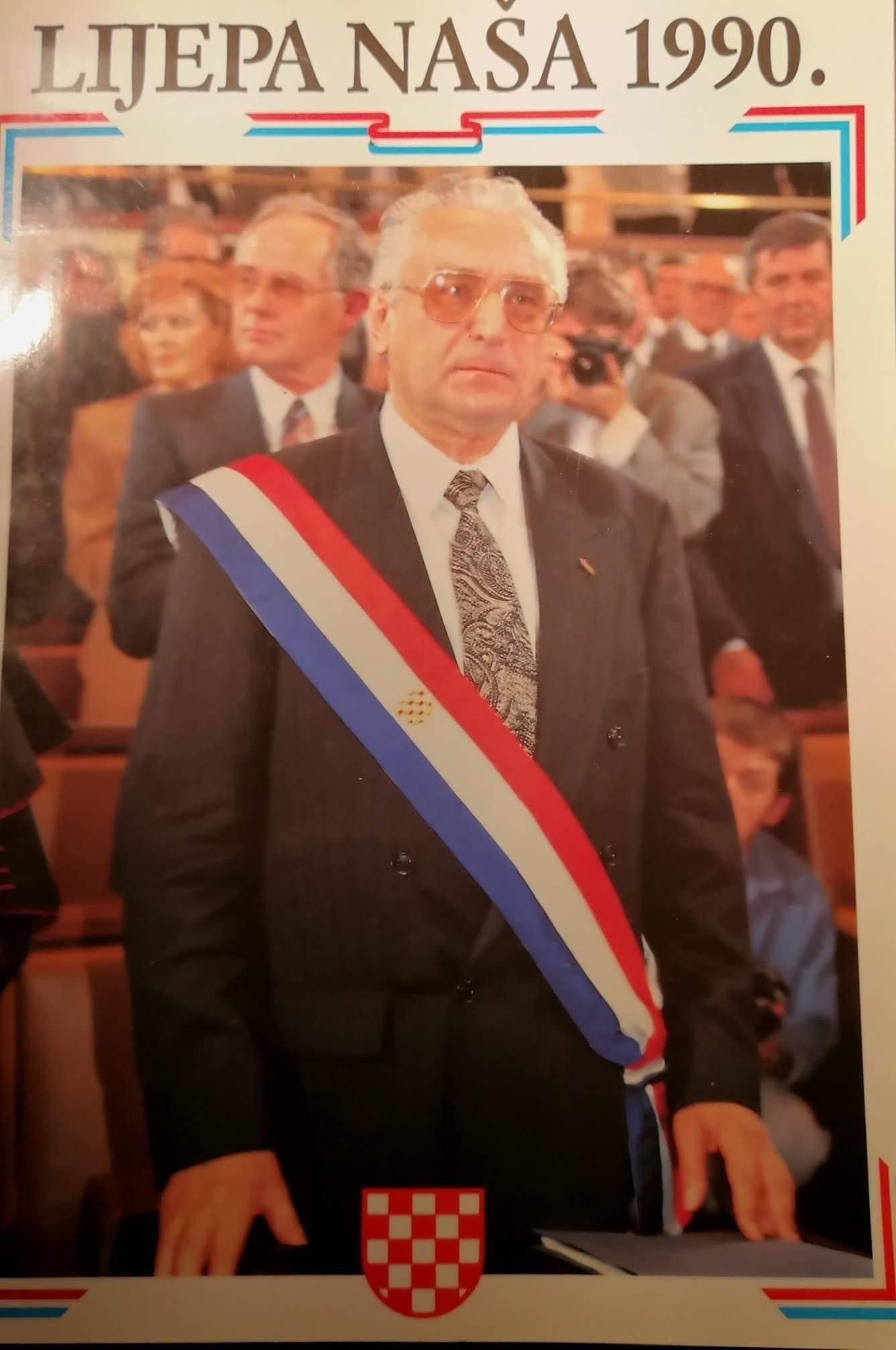 The article interlaces numerous images of flags photographed in numerous locations, but photographed by whom?
It has become apparent to Croats who frequent social media that these have been trolled from individuals posting on their profile pages, and while it is undeniable in the slightest that some of the images are of NDH era (1941-1945) adapted Ustasha party flag which was adopted by the Independent State of Croatia at the time, not all of them are of such nor are they being raised at the clubs in question.
The footage presented as being taken at the Melbourne Knights actually isn't, and even it was its not the "U" emblazed Croatian flag of WW2 but Croatia's official flag with its 25 alternating fields within the classic shield as ratified by the Croatian parliament of 1863. In Croatia, this flag is recognised by the constitution as the Historic Flag of Croatia and is accordingly protected under law.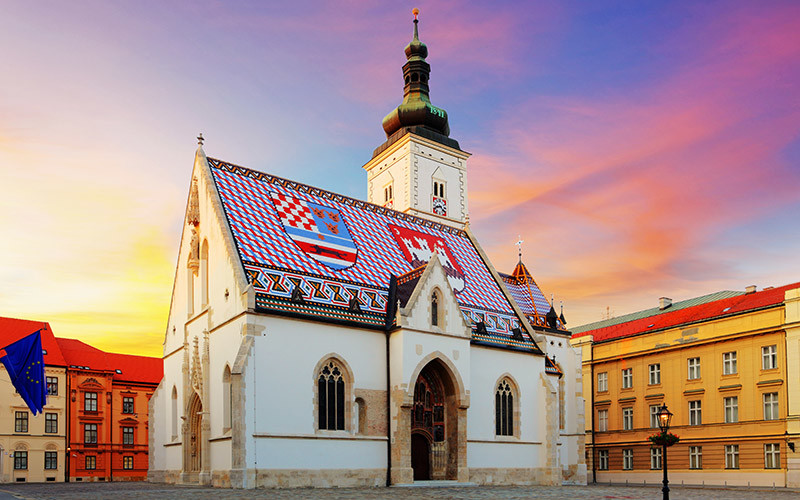 So again, what we have here is nothing more than guilt through association with no basis in fact, the same flag (no "U") and the same Shield as seen on the UNESCO protected roof of the 1,200 year old St Marks adjacent to the Croatian Parliament, the same as worn by Croatian soccer players in this country for 70 years, the same that was worn on a sash upon his election by Franjo Tudman in 1991, and raised the same day in his presence as the Yugoslav flag was lowered, was raised in that footage but not at Melbourne Knights, its raising commemorating the lives lost in gaining independence, and was the same flag actually raised that morning at Melbourne Knights which we are happy to provide footage of.
It is the same flag which flew from the water tower, raised by Croatian troops in their 87-day defence of the city of Vukovar and is protected as a standard of the Croatian armed forces battle for independence between 1991-1995.
Guilty as Charged
The Australian Croatian Community is guilty on the following counts.
Guilty as charged for the act of preservation of our cultural being in the face of 100 years of servitude under the dictatorial monarchy of the first Yugoslavia and that of the second communist ruled Yugoslavia.
Guilty as charged for the act of assimilation into Australian multiculturism and providing evidence that the Yugoslav doctrine and its mechanisms were threatened by these freedoms provided to it by the Commonwealth of Australia.
Guilty as charged for providing the highest per capita financial support of any Croatian diaspora in support of the Croatian people during the war of independence 1991-1995 and for not fulfilling the assertions of our foe that we were fascist extremists who wanted to impose fascist rule in the new Croatia.
Guilty as charged for developing strike forces masquerading as soccer teams whose players only managed to take Australia to the World Cup on multiple occasions.
 An Anti-Croatian Rant
I wish to finish off with the following which was written by Gerard Henderson regarding Tony Jones' 2018 book "The twentieth man", the AGE article serves no lesser purpose than what the Aarons / Jones inspired work attempted to do.
The full commentary can be found here.
TONY JONES RE-RUNS THE LEFT'S 1970s SECTARIAN ATTACK ON CROATIAN AUSTRALIANS – The Sydney Institute
An Anti-Croatian Rant
"If The Twentieth Man had been written by anyone other than an ABC TV celebrity it might not have found a publisher. But Richard Walsh of Allen & Unwin has seen fit to publish what is essentially a sectarian anti-Croatian rant – which culminates in a story about an attempted murder which never took place – by ABC fave Tony Jones.
In the late 1960s and early 1970s the left in Australia ran a disgraceful campaign against an ethnic minority – the Croatians.  Party because they were anti-communists – and partly because they were overwhelmingly Catholic.  The leaders of the vilification campaign were (then) Senator Lionel Murphy and leftist hero and Labor MP Dr Jim Cairns.  When attorney-general, Murphy made false accusations against Australians of Croatian background – despite the fact that not one Croatian Australian was ever convicted of a terrorist offence.  Neither man ever apologised for defaming a racial minority.
Yet Tony Jones has devoted his inaugural book to regurgitating the falsehoods of his hero Lionel Murphy – and, in the process, has distorted the events of the 1970s".
Gerard Henderson 20th of January 2018