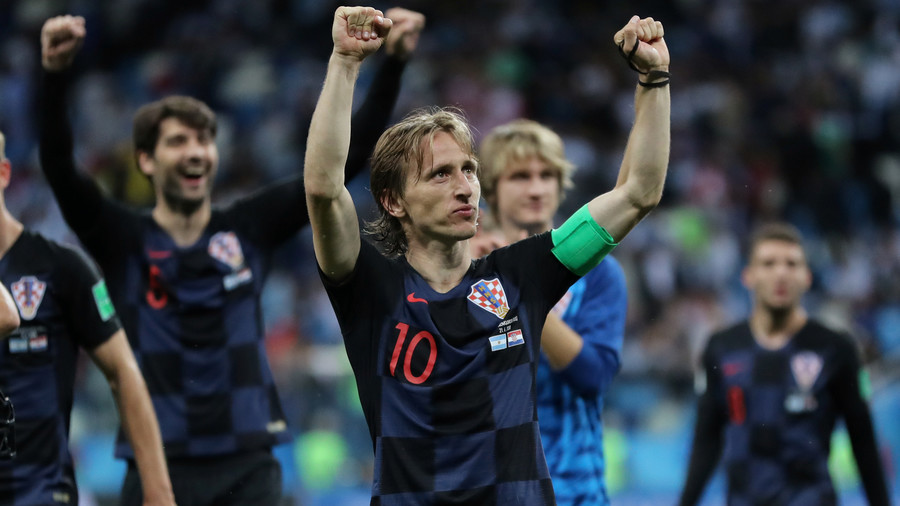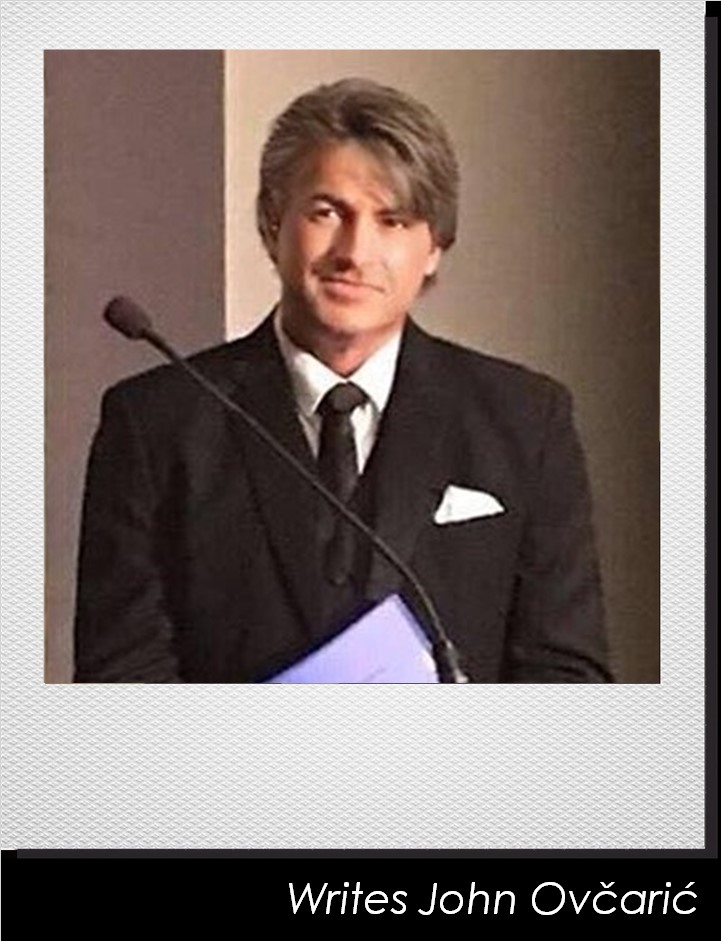 "Živjela Croatia"…………………….. "a ne ovako!"
"Složna braćo dobre volje, dođite svi na zeleno polje"
The classic words" United Brothers of good will, all come to the green field" were written by Croatian immigrant Josip Zorić in Sydney 1972 and became one of the most well-known songs amongst not only the Australian Croatian community in Australia, but with many non-Croatians who faced the echoing lyrics from their opposing grandstands as it was sung by armies of Croatians across sporting arena in Australia.
Although it may not have been the intent of Josip at the time of penning these lyrics, what he was contributing to was the unconscious battle of Croatians in the Diaspora for recognition in one of the only arenas where they could openly wear their beloved coat of arms.
The effect of these boys dressed in their red white and blue sporting dress, the prominent 25 white field first checkers "Grb" placed over the heart of the shirt and chest, and the army of supporters which followed them on their epic battles upon the green field was as threatening as it was inspirational.
As an ethnic group, not only did this strike fear into the hearts and minds of their opponents, but for 90 minutes they created a surrogate nation where as opposed to the realities of everyday life, where we were all stripped of our nationality and in many instances ridiculed for even suggesting Croatia in any form or manner, Croatian statehood thrived and left as a reverberating mark on the Australian public as the balls that cascaded into the nets of our opponents.
We only need to look at Mark Viduka in his Melbourne Knights shirt of the early 1990's kissing the club logo and grb and the effect he and it had not only on the public but on the world game as he returned to our homeland as a player of merit.
Many will not realise how these football institutions in the Diaspora came to be, and how other Croatian Diasporan institutions such as social clubs, catholic churches, and political movements all collaborated to promote Croatian statehood and culture.
It was planned, it was masterful, it was the continuation of the struggle that Yugoslavia and its dark sith masters could not have envisaged at the conclusion of May 1945 when they wrongly assumed that they had killed off all of Croatia's middle class, they failed, they didn't kill us all regardless of our social class, and those that remained embarked on a battle that would work from outside its iron clad communist borders for the next 45 odd years.
By 1949, Croatia's last Government from the NDH era realized that the struggle against the communist foe was unwinnable, a depleted and murdered army now laid in some 1,700 mass graves across the new territory, communism in Europe had spread like a cancer and the combined armies of this ideology numbered in the 100's of millions.
It was a directive by our Government in exile, of the Poglavnik who had led the NDH, that called upon all free Croatians to rally and form these institutions, and so the first tentative steps were taken by immigrants not only in Australia but across every continent to form a new army that would continue the battle.
HOP, or The Croatian Liberation Movement was formed and opened up offices so to say in every major city globally, the instructions were then executed and by 1953 in Melbourne for instance, the genesis of Melbourne Croatia was formed.
Croatian statehood in exile flourished, there was no differentiation between regional identities, Ličani, Bosanci, Hercegovci, Dalmatinci, Slavonci, Zagorci, Christian, Muslim, Orthodox and yes even Jew held one belief and goal, A single Croatian nationality all of whom were for Croatian Statehood.
Such was the threat that Yugoslavia attempted to counter the likes of Sydney Croatia and Melbourne Croatia and this was most evident in Melbourne where J.U.S.T. a rival team was financed by the regime via J.A.T. airways in some haphazard resemblance of a CIA black opp's initiative. Unfortunately, like Yugoslavia prior to its demise, it fell into bankruptcy and eventual failure on and off the field.
The reason for this editorial, at this time, is mainly because of the World cup and the success of our National team on the field to date, however as much as we all bathe in their success both within the country and in the Diaspora, we all seem to have forgotten one simple thing.
It wouldn't have been had the children of the NDH not perpetuated Croatian statehood culture and faith for those 45 years in exile!
Like the character "Ruprecht" from the film "Dirty rotten scoundrels" todays Croatia is happy to treat us as half whited imbeciles best kept in the family cellar away from public view and surviving on apple source. They are more afraid that we would stab them with the fork as opposed to further hurting ourselves and others.
If this makes no sense, watch the clip via the link, we are not idiots.
Whether they like it or not, and as I have stated before, had it not been for the NDH offspring, the homeland war would probably have ended 87 days after the initial assault by JNA and Cetnik forces on Vukovar. It was the resolve of the Croatian Diaspora that helped the nation rise from the ashes, gain international recognition, and yes provide fiscal assistance due to our long-established socio economic and political structures in exile.
And what of the world cup team of 2018? many are associating the impressive Black playing strips with the Crna Legija of legend, mostly so from within the nation itself, and this in itself is of great intrigue.
You are all aware that I recently travelled home for the first time in 4 decades and of my views on the state of the country, its living conditions and overall political system, however, it is the rise of nationalism within it that gives me the greatest hope.
While we in the Diaspora are willing to listen to the propaganda of seemingly moderate Croatian politicians whose puppet strings are pulled and manipulated by leftist minority movements and the human refuse in power from the previous regime, the people are awakening from the cold nuclear winter that is modern Croatia 23 years after the last bullet was fired.
Many here in the Diaspora have embraced Serbia's so called royal, Aleksander Karadžordžević's facsimile grb found on today's Republic flag as their own and are happy to promote all the pretty postcard pictures of Croatia as reality when in fact they have been produced for us so as to quell any further aspirations for a truly independent progressive and democratic republic.
But it is the people within that are today taking up the struggle that we fought for for 45 years in the Diaspora and have forgotten the lessons of.
This world cup campaign may last a month, it may deliver an unexpected result for the nation, it may unite us internally and in the Diaspora for a short time as it has in the past many world cup campaigns, but the cold reality will soon set in again and the question is, will we hear the words to Thompsons Čavoglave sung again in a future change room?, and will we see the alternative black strip again or will a Pupovac make sure it resigned to history as being anti "Modern Day Croatian" and a reflection of some bygone nationalistic era ?
I don't want to take focus from the world cup campaign, nor our incredible team, what I do wish is that we rally behind them, defend them and their actions and remember that at this very moment we are one just as we were in those Diasporan arenas of days past, that like their sporting brothers in those times, they are promoting a Croatia without political interference, on that field of green they represent all that is good about us.
"Živjela Croatia" but at the end of the campaign "a ne ovako!" as we are now.