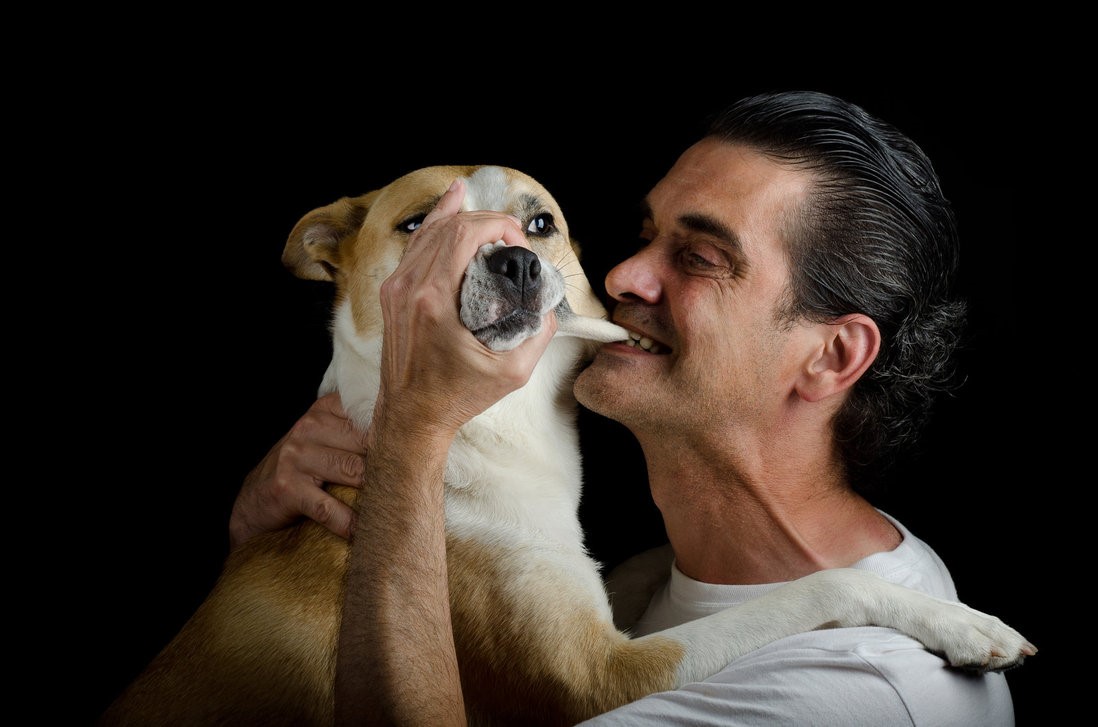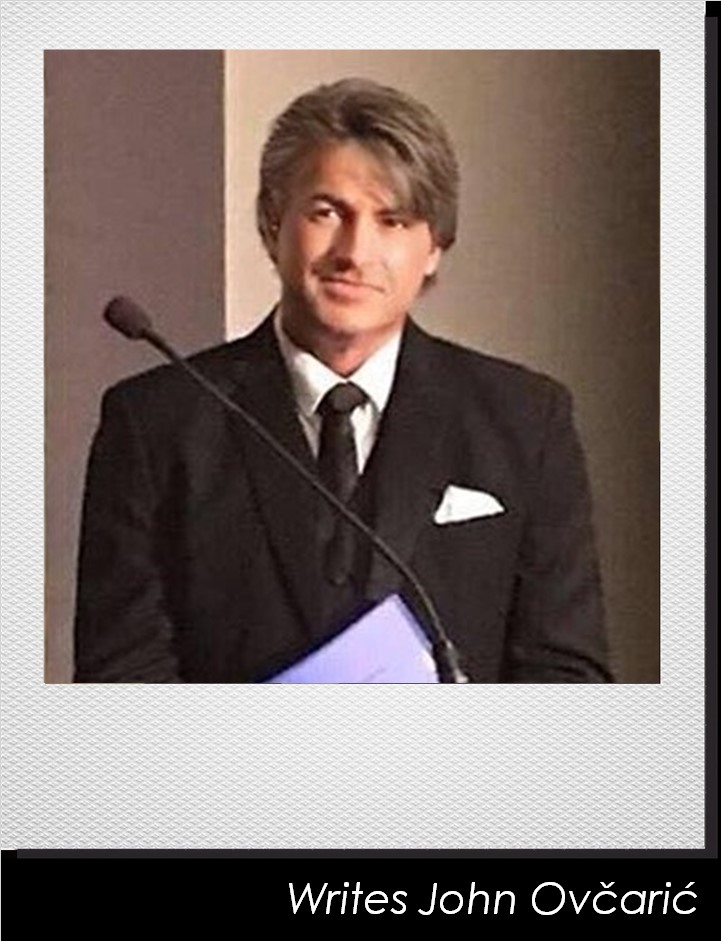 On Tuesday the 24th of July 2018, Newsweek the online portal published a news article written by Staff Writer Cristina Maza entitled "CROATIA WORLD CUP TEAM INVITES NATIONALIST SINGER AS CROWD CELEBRATES WITH FASCIST SALUTES AND BATTLE CRIES"
The article must be given the credit it deserves, it is sensationalist and squarely falls into the man bites dog category of reporting designed to capture attention with wild claims which are often baseless, or, rely on sources that are dubious, this something we Croats are well accustomed to.
In a day and age where the printed tabloid is heading the way of the Dodo, the competition to attract the attention of readers is becoming exponentially more difficult, indeed a person such as myself as an example, today has the ability to reach a wider audience than could ever have been imagined only one or two decades ago. To an extent an individual today can potentially impact public opinion through online editorials which draw upon a wealth of information or mis-information available to them via cyberspace.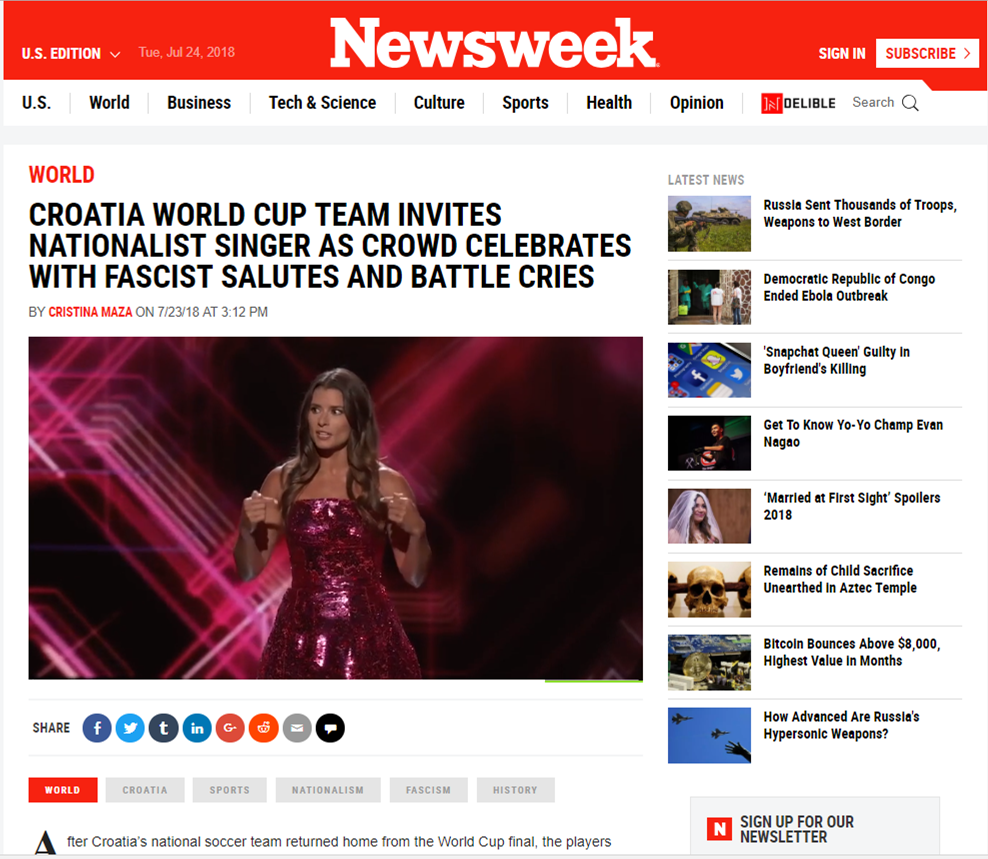 Yet, it seems that balanced ethical reporting, or opinion in the individuals case, seems to have taken on a quantum polar reversal, and this is evident in Ms Maza's article as I will discuss, additionally it seems that the vetting of her submission by Newsweek editorial staff never came close to being passed through the ethical reporting filter otherwise it would never have made it onto our monitors.
What is ethical reporting? Ethical reporting entails the presentation of an analysis based on investigation, taking into account an incident, concerns surrounding it, background circumstances, opinions both for and against the incident, and an insight or opinion based on the reporter's findings. Each component requires a high degree of confirmation based on the available information, where there is a lack of such, the reporter is obliged to delve deeper so as to present substance and insight particularly when an opinion is presented or an accusation made.
In Ms Maza's case, what was presented has the clarity of a Matzah Ball Soup, a couple of big dumplings floating upon a thin layer of surface oil with an undelaying watery base. I love Matzah Ball soup by the way, its name and the analogy however just couldn't be passed up on this occasion.
Let's deconstruct her article shall we.
"After Croatia's national soccer team returned home from the World Cup final, the players celebrated their second-place finish by inviting the far-right nationalist singer Marko Perković to perform for them"
Correct, on the ball, they did, but what she forgets to mention is that these same players sang a repertoire of his songs pre and post-match during the entire month long tournament, what she also doesn't mention is that a number of his songs, including one in particular "Lijepa li si" (You are beautiful) have been sung publicly by the President herself and the parliament on numerous occasions and is considered by the entire country as its second national anthem.
"Perković, also known as "Thompson," after the brand of machine gun he used during the wars in Yugoslavia during the 1990s, has been widely criticized for vocally supporting the Ustase, a fascist group that ruled Croatia during World War II and collaborated with the Nazis"
Yes, Perkovic used a Thompson sub machine gun, as many around him used hunting rifles, during the defense of their home town named Čavoglave during the Croatian War of Independence in 1991. The village (in Croatia) had a population of 199 when it was attacked by Serbian JNA supported forces and falls under the Ružić municipality of the Šibenik-Knin region of Dalmatia, which along with much of the remainder of Dalmatia, was besieged for the better part of the Croatian war of independence,
It was this town that became the theme for Thompsons first song during the war of independence and subsequently launched Marko (Thompson) a regular solider onto the pop charts, a song of resistance against the aggressors where he and his peers vowed never to surrender and to drive the Serbian aggressors back across the border. Additionally, Perkovic did not use a Thompson sub machine gun during the Yugoslav wars, he used it within the geographic boundaries of todays Croatia during its defense and struggle for independence.
The remark that he vocally supports the Ustasa Government of the 1941-1945 NDH era during world war two is also incorrect and without basis. Thompsons detractors, particularly of the nationalistic theme of his songs, have been incorrectly labelled as Fascist due to the military arm he fought with during the homeland war of independence.
During the homeland war for independence, the Croatian "Hrvatske obrambene snage" (Croatian Defense Force) abbreviated as HOS has been constantly labelled as being conected with the world war two era HOS or " Hrvatske oružane snage" (Croatian Armed Forces which was predominantly made up of Croatian home guard battalions not Ustase)
The homeland war HOS of 1991-1992 is a government recognized and celebrated division of the Croatian armed forces, it formally ceased to exist once the rationalization of Croatia's armed forces took place with its integration into the restructure in early 1992.
A constant smear campaign against the HOS of 1991-1992 has been perpetuated by Croatia's enemies for more than 2 decades, Ms Maza has added to it through her ill informed and wrongfully suggestive reporting.
Had she investigated further she would have also learnt that Čavoglave was popularized by Thompsons patriotic song "Bojna-Čavoglave" (The Čavoglave Battalion). At his own expense, he built a "Church dedicated to Croatian Martyrs" (Croatian soldiers and civilians who died during the war). An annual fund raising concert in honor of Croatia's eventual victory "The Homeland Thanksgiving Day" is held in Čavoglave each year.
"When playing for the Croatian national soccer team and an audience of around 500,000 spectators last week, Perković began his performance by screaming Ustase battle cries"
The slogan Ms Maza refers to is "Za Dom Spremni", this slogan can be traced back to the Croatian patriotic song "U boj, u boj" which was written by Franjo Marković and composed by Ivan Zajc in 1866, and was later incorporated by him as an aria into his opera about Nikola Šubić Zrinski.
Zrinski utilized the phrase "Za Dom, U Boj" (For the Homeland, Into Battle) as a call to arms to his troops during the Siege of Szigetvár in 1526 when he led Croatia's armed forces against invading Ottoman Empire forces, The importance of the battle was considered so great that the French clergyman and statesman Cardinal Richelieu was reported to have described it as "the battle that saved civilization." The battle is still famous in Croatia and Hungary and inspired both the Hungarian epic poem The Siege of Sziget and the Croatian opera Nikola Šubić Zrinski.
Two hundred and forty years later, Ban Josip Jelačić, during a series of battles against uprisings in the Habsburg Monarchy, used a variant of this iconic historical call to arms. He would address his forces prior to battle with the phrase "Za Dom" (For the Homeland) to which his troops would reply "Spremni umrijeti" (Ready to die). The square in Zagreb where the 500,000 strong supporters, not spectators gathered to see their team and listen to Thompson sing is known as "Trg Ban Jelačić"" or "Prince Jelačić Square" in which a statue of the famed patriot on horseback leading his troops stands to this day.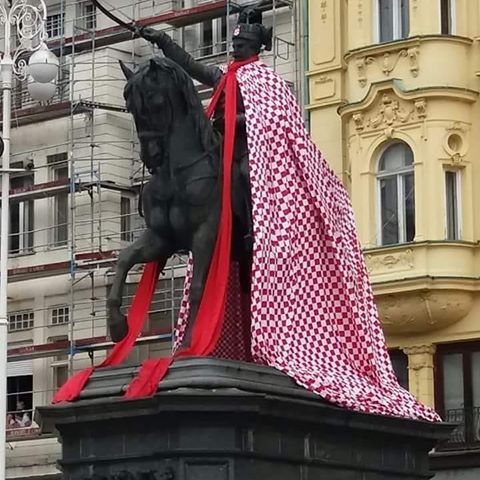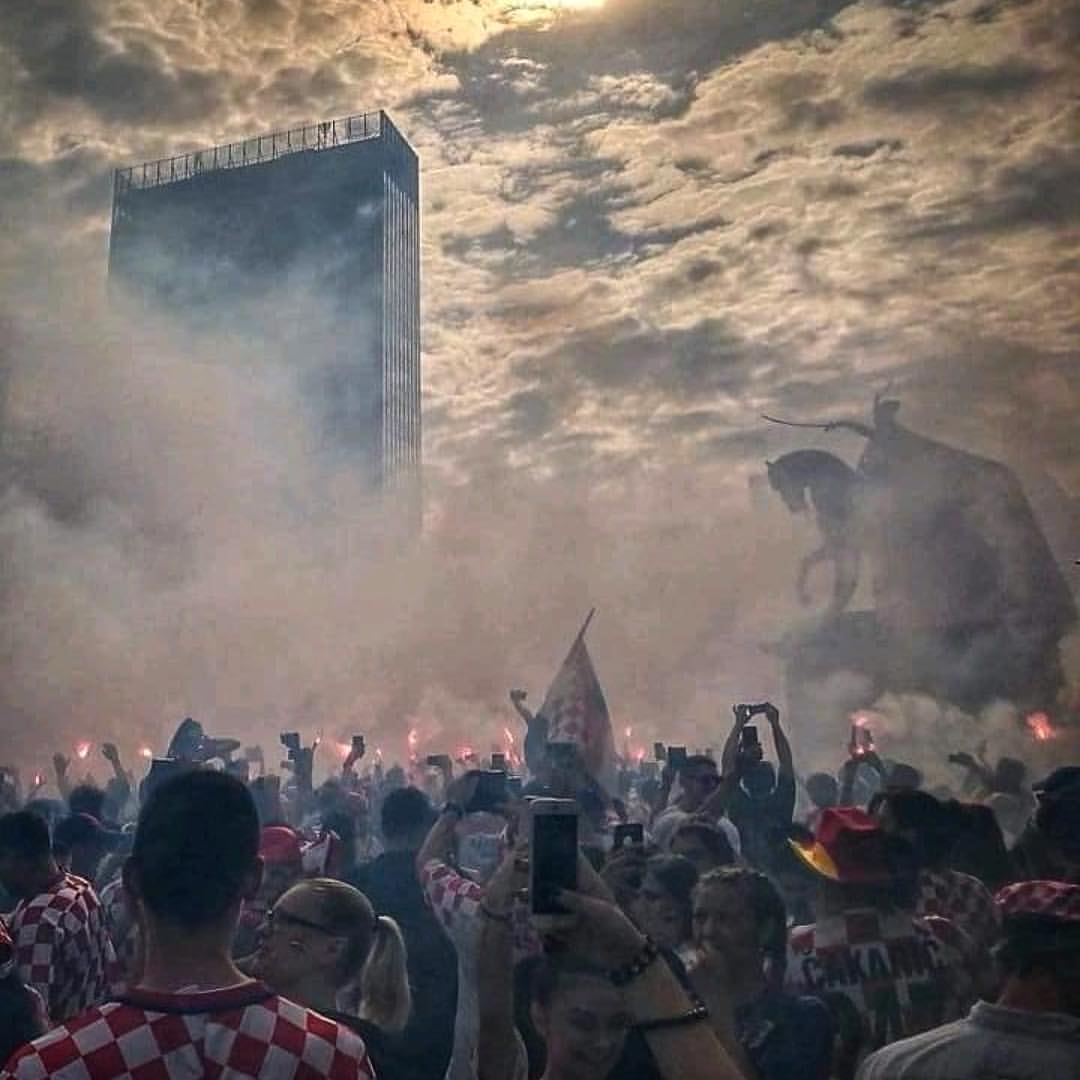 It is true that during the 1941-1945 era, this slogan was used by NDH era armed forces, as it was used prior in Croatia's history and later during the 1991-1995 homeland war for independence, however once again, it has been manipulated so as to represent some fascist phantom demon when in fact its origins date back to the defense of Europe and Christendom hundreds of years earlier. Marko Perkovic Thompson along with the vast majority of Croatian civilians and soldiers are guilty as charged of having used it also, and for Marko its incorporation into a song has consistently brought him into disrepute with Croatia's detractors over the past 2 decades.
"Several people in the audience were seen making Nazi salutes, sparking intense debate across the country where divisions remain over the legacy of the World War II–era regime"
Can Ms Maza please show actual footage of this? Not photographs, which she has also failed to provide, but actual footage? No, because there is no substance in her allegations, however there was deep debate among the attendees, which caused divisions across the country, however this was due to Thompson and the players having their microphones turned off during the singing of a number of Thompson songs, selected by the players I may add, by leftist saboteurs who hold the same misguided views as Ms Maza. Perhaps Newsweek should assign one of its more unbiased reporters to follow up on the reasons behind such instead.
I mention bias on Ms Maza's behalf as we need to question her motivations, what Ms Maza hasn't mentioned is that she has some level of Serbian affiliation, we suspect it may be her heritage, and looking at her social media profiles this becomes evident both on her Face Book page and twitter accounts.
A google search will first reveal that she has a fascination with all topics Serbian, a closer look will also reveal that as much as I am a Croatian patriot, which I openly divulge, she also seems to love her homeland, her given right.
Her devotion to her culture is on public display, admirable, and just as admirable as Croats who publicly display their devotion to their ancestral roots, the following shows just how deep that admiration runs for Ms Maza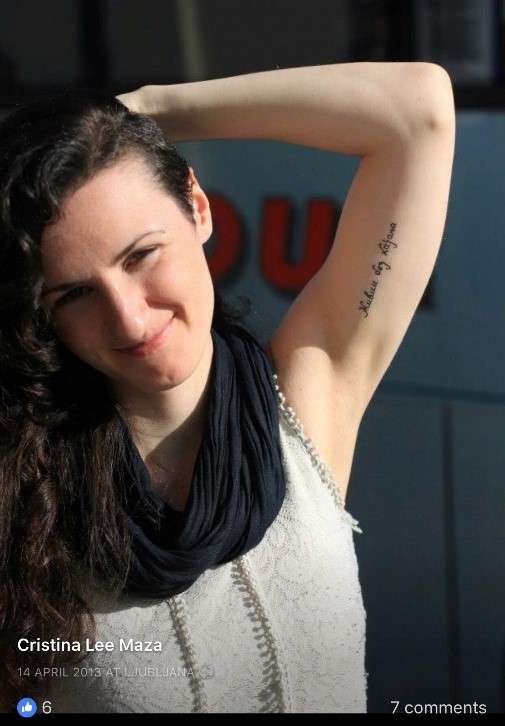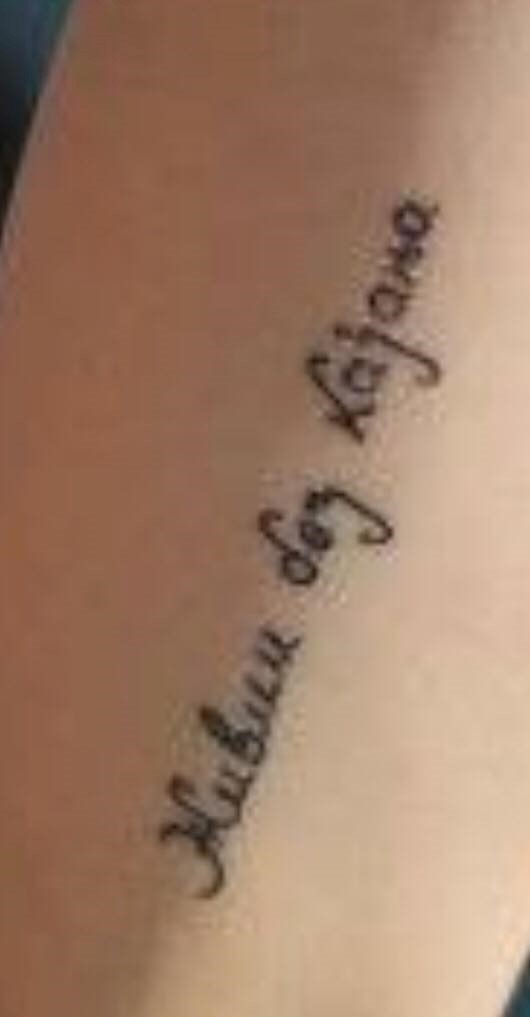 It is this non-divulgence that brings into question her motives, are there indeed ulterior reasons for her report? Do we question the ethics of this story if a case can be made that Newsweek has been used as a platform to perpetuate a personal agenda?
So as to build some level of credibility, Ms Maza calls upon senior lecturer at the U.K.-based University of Hull, Ms Catherine Baker to give the reader some of her insights into the event and the ramifications of Marko Perković's performance that evening while also drawing upon Tanya Domi, a scholar of the Balkans at Columbia University's Harriman Institute to give her views.
Ms Baker states
"The Croatian Football Association divided a public which had started to come together around celebrating a genuinely historic moment, when it invited Thompson to join the team's ceremonial welcome in Zagreb and when players photographed themselves with him on their bus. But the turn to the right was already underway," Catherine Baker, a senior lecturer at the U.K.-based University of Hull and an expert on post-Yugoslav nationalism, told Newsweek.
Ms Baker, author of the book "Sound of the Borderland" is much more cautious in her remarks and points out to another point which is lost in the emotion that Ms Masa has created when states "But the turn to the right was already underway"
She is indeed correct, the turn to nationalism and a realization by the entire populous in the country was already underway and this now begs these questions "Are we better than what our politicians would have us believe we are?" "Have our footballers shown us that we can accomplish much more as should our politicians?" and has this post-communist leftist governance of our country betrayed us and those who fought for it culturally and politically?" all started being asked with the momentum and pride after each win. The 500,000 strong supporters in Zagreb that evening only highlighted this resurgence.
"The more significant thing about Thompson's performance on Zagreb's main square was that it did not become the kind of mass spectacle it had been staged to be. Some spectators left rather than watch him; he had to sing his second song unaccompanied; and its directly political lyrics did not excite the crowd," Baker added.
Here also she was correct, people were disgusted by the sabotage and indignity that their footballers and Thompson experienced when their microphones were powered down during a number of songs and then the abrupt announcement by the Cities organizing committee when the MC for the evening advised the attendees "You can all go home now"
For those that doubt this, a search across Croatian media portals and a simple google translate will show just how up in arms the country is regarding these acts of sabotage.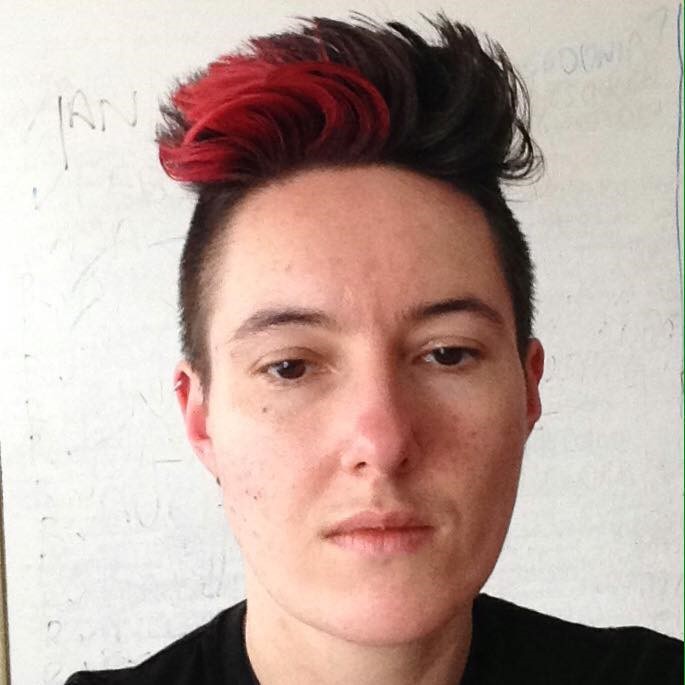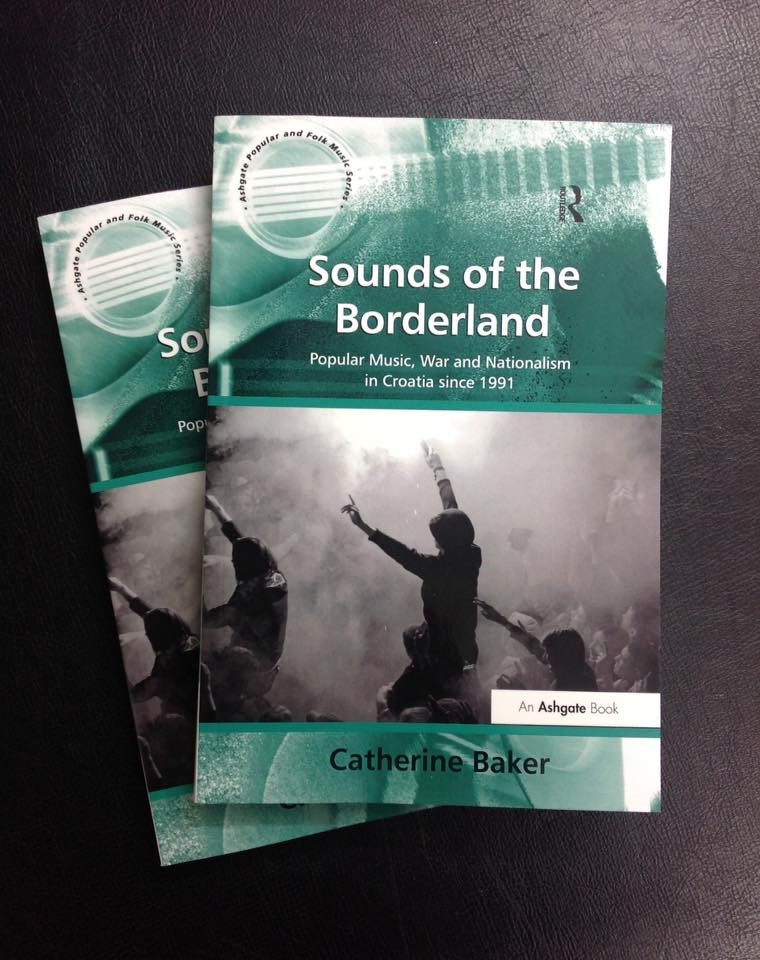 Ms Maza then goes on to state.
"A seminal event in Croatia's recent history that Croatia observers point to is the Maksimir riots that took place in 1990, when the Red Star Belgrade Serbian club played its rival the Dinamo Zagreb club—when riots broke out between fans, and the match had to be suspended. These riots, for many, mark the symbolic beginning of the dissolution of Yugoslavia," Domi continued. "Nationalism and football in Croatia are ever so close. This is not a new development, but rather a return."
"Indeed, Croatia's first president following independence from Yugoslavia, nationalist Franjo Tuđjman, claimed that "football victories shape a nation's identity as much as wars do." In 2013, Croatia defender Josip Simunic was banned from the 2014 World Cup after leading fans in the controversial chant "Za Dom Spremni," or "Ready for the Homeland," which was used by the Ustase during World War II"
Here again, the full facts are not discussed, but rather the incident itself is used to garnish the story and buy some type of credibility to her nuances regarding Thompson, as was reported at the time
The Dinamo Zagreb–Red Star Belgrade riot was a football riot which took place on 13 May 1990 at Maksimir Stadium in Zagreb, Croatia between the Bad Blue Boys (fans of Dinamo Zagreb) and the Delije (fans of Red Star Belgrade). The incident took place just weeks after Croatia's first multi-party elections in almost 50 years in which the parties favoring Croatian independence had won the majority of votes. The riot resulted in over 60 people wounded, including some stabbed, shot or poisoned by tear gas.
Up to several hours before the game even began, there were already a number of fights in the streets between Dinamo (Bad Blue Boys) and Red Star (Delije) fans. However, the real trouble took place within the Maksimir stadium itself. Provoked by stones being thrown at them by the Bad Blue Boys, Delije, placed in the stadium's segregated area reserved for visiting fans, began to tear the advertising hoardings and eventually made their way towards the Dinamo fans, attacking them with torn-off seats and knives, and singing Serbian nationalist chants like "Zagreb is Serbian" and "We'll kill Tuđman"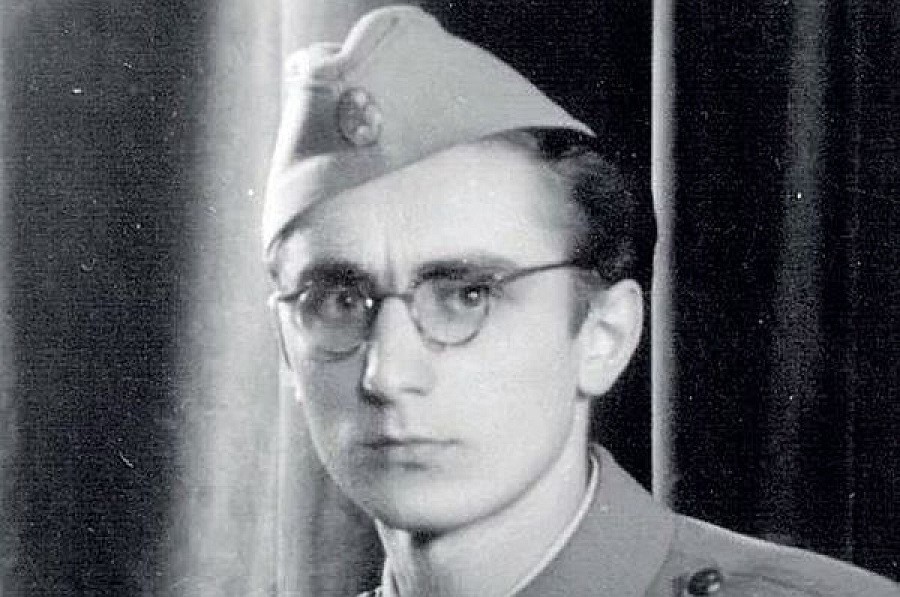 Tuđman a Communist party political  Kommissar attached to Partizan forces during WW2, and latter president of the Partizan Sports Club in Belgrade Serbia after the war was right when he stated, "Football victories shape a nation's identity as much as wars do" This was clearly seen in the Croatian world cup team upon their arrival home, and nationalism is nothing to be ashamed of, it is the foundation upon which nation building occurs.
The use of the Josip Simunic  incident in 2013 once again is meant to bring some type of justification to Ms Maza's article yet taken into context with the insights I have provided here, it quickly diminishes in value when we also take into account that the 2018 Croatian world cup team players used "Za Dom" repeatedly during the tournament and no FIFA action was ever taken against them.
So, what to make of Ms Maza's article? I have my own thoughts and have attempted to debunk much of what was written in it by providing the reader insights which they may not have been aware of. Newsweek retracted the article in the past hours after international outcries from the Croatian Diaspora and indeed many Croatian based citizens, an admission of sorts but possibly to late as legal eyes have already cast their attention squarely at Newsweek.
Well known international litigator, Luka Misetic suggesting that a defamation suit against the writer and the portal may be in order.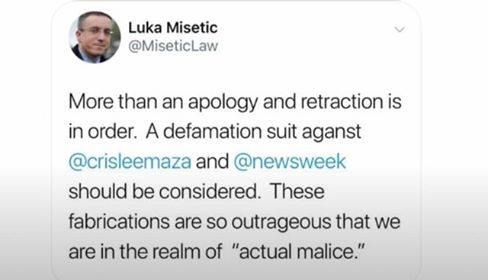 However, this story, or rather lack of one pans out now, the question must be asked "How much longer will the Croatian culture tolerate these misjustices?"
Equally, we should also ask "What has happened to ethical reporting? And at what point will an organization like Newsweek question the value of reports submitted to them rather than retracting them when they finally realise something is astray?"
With regard to Ms Maza, my closing question is, will you continue to live without remorse, or is this a wake-up call that your and other attacks will be challenged regardless of your journalistic credentials along with those of your employees?
I certainly hope that Luka Misetic and Marko Thompson Perkovic hold you all to account on this occasion and that we see a reversal of the current "Dog bites man is not news; Man, bites dog is" syndrome of journalism.